Kabuki workshop
Kabuki is one of Japan's representative traditional art of entertainment, integrating elements of music, dance, and acting. It is said to have been created in Kyoto around 1600.
Since then, it has continued to pass down its traditions while incorporating modernity, continuing to exist as a form of the theater which has fascinated people for more than 400 years. In 2005, it was registered as UNESCO Intangible Cultural Heritage.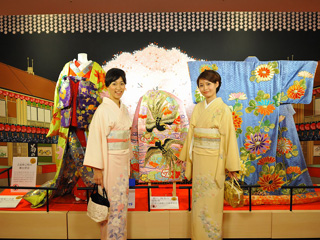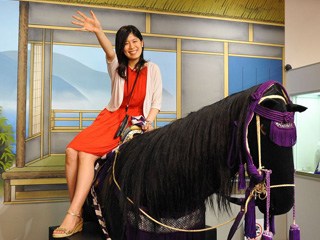 Program

■Kabuki explanation by experts.
■Explanation of Kabuki actions by the Kabuki actor, and experience of mie(pose) and line.
■Experience trying on Kabuki costume "Wisteria Maiden" (female role)(only 1 woman per workshop).

Guidance is available in English and we will hand out the manual in Japanese, English, Chinese and Korean.

Date

February 12, (Sun), 2017

Time

1st time reception starts 12:15~
13:00~14:30

2nd time reception starts 14:45~
15:30~17:00

*For 30 minutes before the start of the program you can enjoy the experience space "KABUKI ni Touch!!"

Venue

Kabukiza Gallery


Capacity

75 per workshop
When the capacity has not been reached, guests will be received first come first serve starting from 12:15 on the day.

Price

Free

Participation

Please book from the following URL.
URL : https://v3.apollon.nta.co.jp/kabuki/
January 5, (Thu.) 2017 15:00~ Reception starts

Organized by

Arts Council Tokyo (Tokyo Metropolitan Foundation for History and Culture)

Supported by and in cooperation with

Tokyo Metropolitan Government

Supported by

Shochiku Co., Ltd.
*All programs and performances are subject to change without notice.