"Go" workshop
"Go" is a strategy board game that originated in China, spread to Japan and became popular among the aristocrats of the Heian period (794-1185). It developed independently from the Chinese game. "Go" has been long-loved by the Japanese and appears in classical literature, such as The Pillow Book and The Tale of Genji. Two players take turns placing a stone of their color ; black or white on the board, on the board, competing to see who captures more "territory" than the opponent. The rules are simple but "Go" is a profoundly deep game.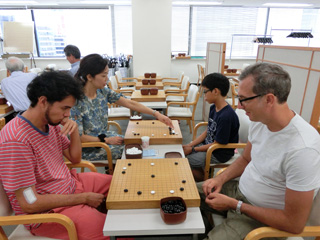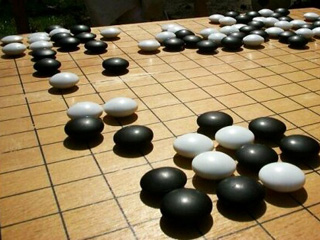 Program

We carry out simple explanation of the rules of "Go" and playing it.
*Guidance are available in English, Chinese and Korean.
*We will hand out the manual in English, Chinese and Korean.

Date

Sunday, August 28, 2016

Time

10:30~, 13:00~, 15:00~(1 hour per workshop)

Venue

Asakusa Culture Tourist Information Center 5F Main conference room

Capacity

40 per workshop
*When it does not reach capacity, we accept it on the day at Asakusa Culture Tourist Information Center 1F Reception.

Price

Free

Participation

Please apply from the website.
URL:https://v3.apollon.nta.co.jp/igo/joho?MODE=top&language=1
<Start accepting at 15:00, July 1>

Organized by

Arts Council Tokyo (Tokyo Metropolitan Foundation for History and Culture)

Co-organized by

Taito City

Supported by and in cooperation with

Tokyo Metropolitan Government

Special Cooperated by

The Nihon Ki-in
*All programs and performances are subject to change without notice.