Traditional Culture and Performing Arts Experience and Appreciation Program for Foreign Visitors

Noh "SUMIDAGAWA"
-Sound of prayer cradled in sorrow-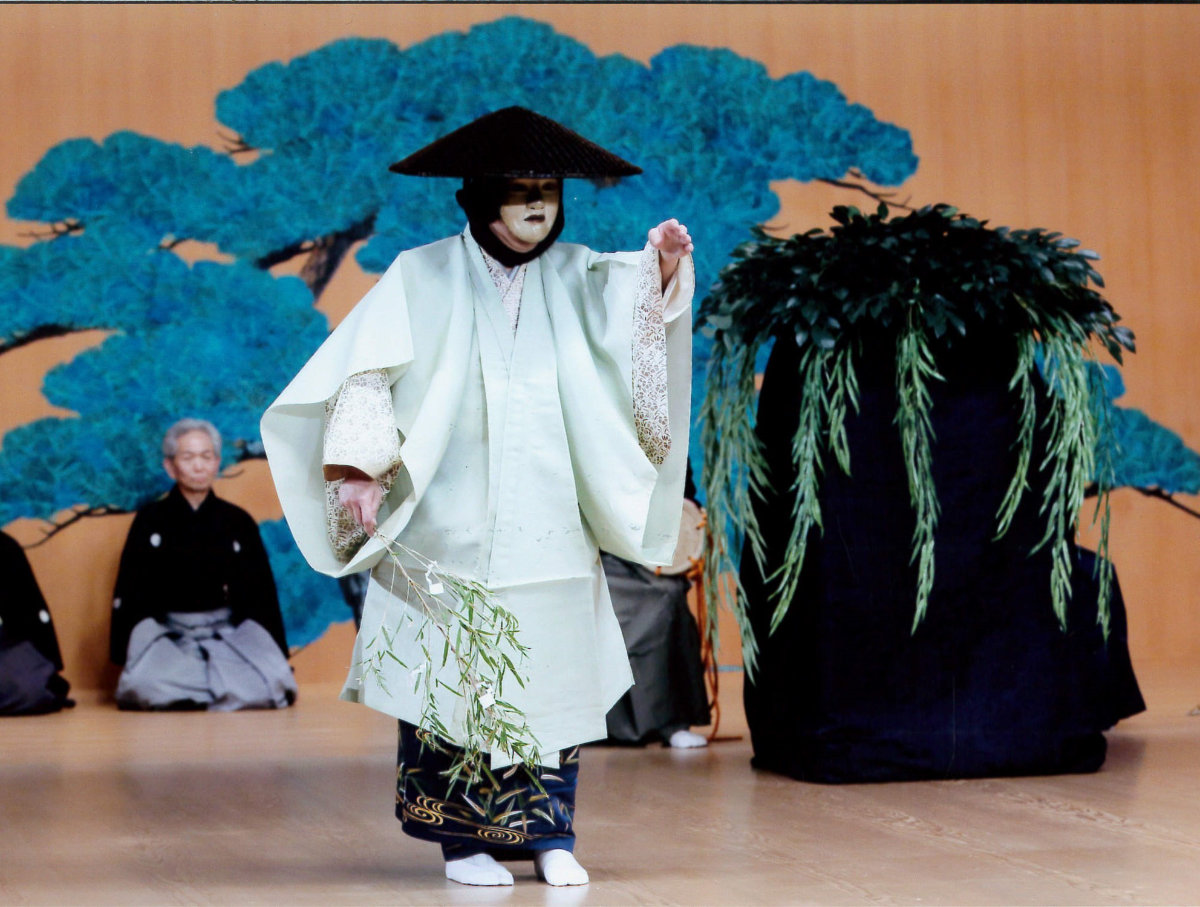 The Timeless Tragedy Noh play "Sumidagawa"
One of the masterpieces of Noh play, "Sumidagawa", was created by Motomasa, the eldest son of Zeami, who is said to be the Father of Noh play. The story was adapted into an opera entitled "Curlew River" by the British composer, Edward Benjamin Britten, Baron Britten, and widely performed in various countries. This time, we focus on its dramatic maturity as well as Nenbutsu/Buddhist mantra which cradles sorrow. A hands-on program featuring Nenbutsu/Buddhist mantra is offered. It aims to help foreign audiences to feel and understand the true significance of Japanese culture.
Photo: Yutaka Ishida
Date

February 23 (Sat), 2019
Time

Start at 13:00
Venue

Roppeita XIV Commemorative Noh Theatre (Kita Noh Theatre)
4-6-9 Kamiosaki, Shinagawa-ku, Tokyo 141-0021
Meguro Station(JR Line, Tokyu Meguro Line, Toei Mita Line, Tokyo Metro Nmboku Line)

Performer

Takehito Tomoeda, etc.
Admission

All seats reserved
Adults
1st floor seats: 3,000yen 2nd floor seats: 2,500yen
Students
1st floor seats: 1,500yen 2nd floor seats: 1,200yen

Advance tickets are sold out.
【About the day ticket】From 11:45 on the day of the performance, in 1st Floor of Kita Noh Theatre. We will sell a few sheets at the front reception desk at the main theater entrance.
First Day of
Ticket Sales

October 23 (Tue), 2018
Ticket Sales

Confetti
TEL: 0120-240-540 (Weekdays: 10:00-18:00)
Website: http://confetti-web.com/Noh-sumidagawa*
*English available


---

Tickets Today
Shop* : Shibuya/Ginza/Omotesando/Asakusa/Shinjuku/Tokyo Tower TIC/Akihabara/Marunouchi Tokyo city i/Shinjuku Tourist Infomathion/Keikyu TIC Shinagawa Station (Over-the-counter sales only)
TEL: 03-6228-1062 (For English) (10:00-18:00 Weekdays)
*English available


---

Roppeita XIV Commemorative Noh Theatre (Kita Noh Theatre)
Website: http://kita-noh.com/ticket/ (Pia Gettii)
Inquiry

Kita Noh Theatre
TEL: 03-3491-8813 (10:00-18:00 Irregular holidays)
E-mail: sumidagawa_ticket@kita-noh.com*
*English available
Organized by

Arts Council Tokyo (Tokyo Metropolitan Foundation for History and Culture)
Supported by and in cooperation with

Tokyo Metropolitan Government
Supported by

The Nogami Memorial Noh Theatre Research Institute of HOSEI University
* The program contents may be subject to change.